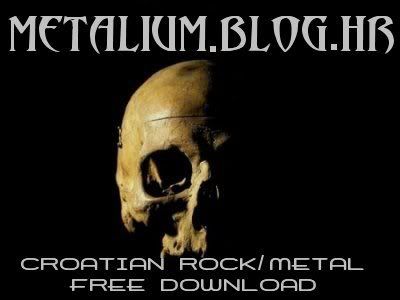 Znam da neki s ovog foruma skidaju od tuda gomile muzike,al eto da i Vama predstavim
http://metalium.blog.hr/
Igrom slučaja ili sretnih okolnosti ovo je postao najveći hrvatski blog (al pazi blog
)
za free download hrvatskog metala i rocka.
Baza sadrži više od 180 albuma i na njemu svatko može naći nešto za sebe.
Naglasak je na demo abumima hrvatskih bendova iako imamo i bendova iz bivše yuge!
Moram reći da smo dignuli prvi kultni koncert benda Klanje Ljudi i posjedujemo par raritetnih albuma!
Blog se svaki dan obnavlja s novim albumima. Posjeta je u prosjeku oko 500 na dan!
Eto zanimljivo je to što sve više i više bendova šalje svoje materijale jer jedino tako ljudi mogu doći dio njihovih pjesama.
eto to je to. navratite ponekad...
Fala. Uprava